Want MESO at your school Book it!
Let the Mobile Earth + Space Observatory come to you! Our scientist educators will transform your classroom into a space of innovation, discovery, and experimentation. These programs will fuel your students passion and curiosity for nature & science. MESO will bring everything to make this a meaningful and memorable educational experience. Each classroom session can accommodate up to 30 students.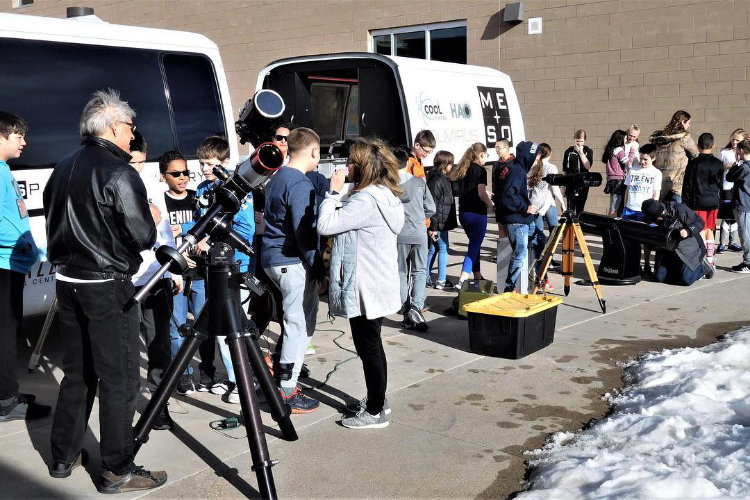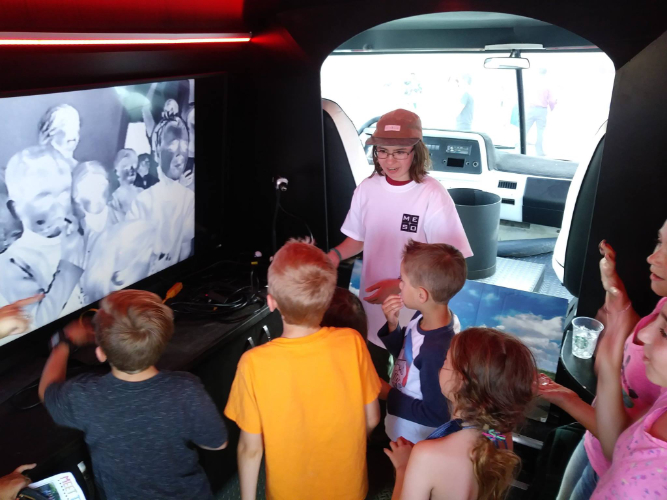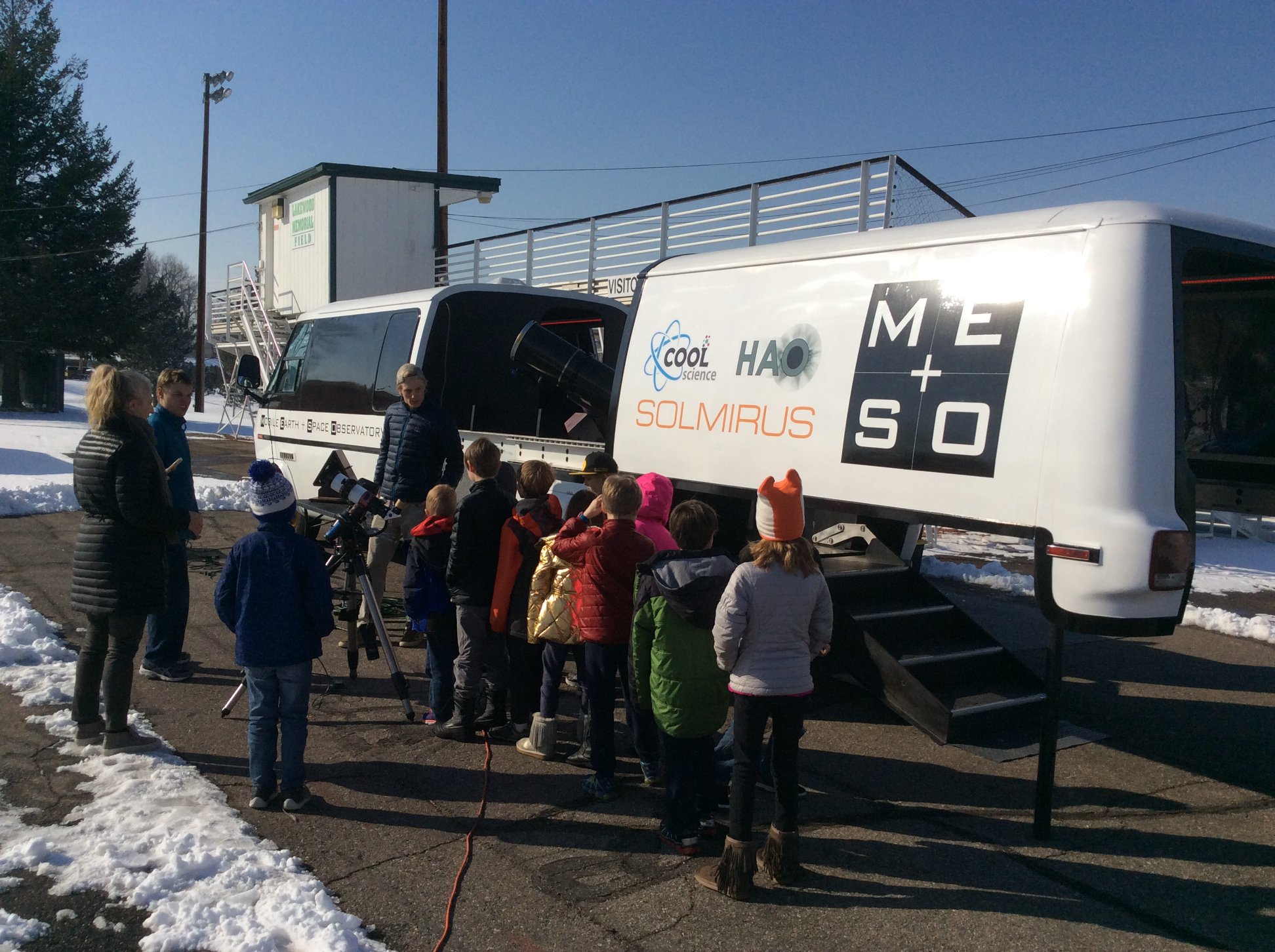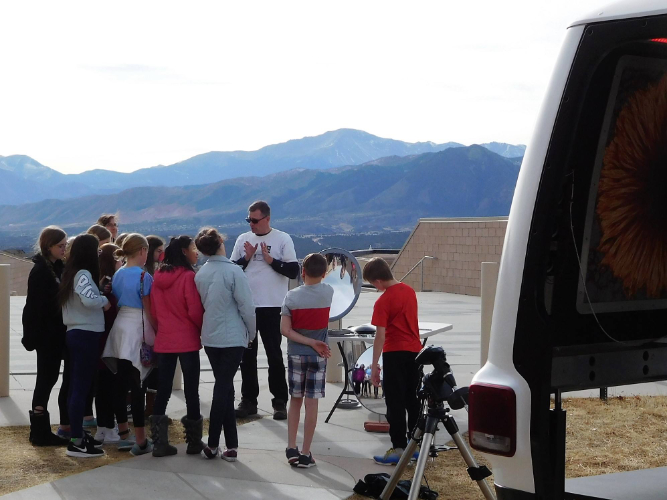 Mobile Earth + Space Observatory (MESO) programs and activities are inquiry based with an emphasis on getting participants hands on scientific equipment! Classroom programs are adjustable from 45-90 min, appropriate for a max of 30 students, and are presented by scientist educators. The assembly program is appropriate for a large audience. NSSTI programming has been developed by professional educators, vetted by PhD scientists, and delivered through interactive, hands on, fun experiences in a classroom or aboard MESO. Book Now!
Assembly Programs
Classroom Programs
Afterschool Programs
Exhibitions & Festivals
Importance of Water! Assembly Grades: K-2, 3-5, 6-8
Everybody hears about the importance of water but your students will be able to EXPERIENCE the importance of water in this highly interactive assembly.  Students will not just learn, but will be immersed in experiences, including: seeing clouds being formed; theywill 'become' a watershed as thousands of ping pong balls rain down on them;  they will watch how filthy water can be purified and consumed in front of their eyes; and they will root on their principal and/or teacher in a real shower competition to  conserve water. This is an experience they will remember for years to come!