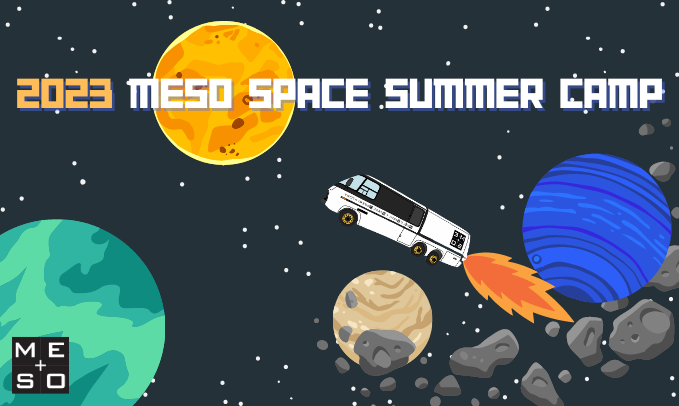 Registration ends May 12th!
Who: Students entering 6th through 8th grade interested in STEM (Science, Technology, Engineering, and Math).
What: Earth and Space Science Summer Camp!
Join the Mobile Earth and Space Observatory for our second annual MESO Space Summer Camp, where campers will experience a week long program of fun, hands-on science activities covering out-of-this-world topics including:
The physics of light and color
Spectroscopy
Electricity and magnetism
Rockets
Gravity
Space
And so much more!
Camp will be offered in English and Spanish.
When: June 5th - 9th, 9 am to 3 pm
(Drop off: 8:30 - 9am, Pick-up: 3 - 3:30pm)
Where: The Jasperson Beach House at Prospect Lake
619 Prospect Lake Dr
Colorado Springs, CO 80910
Cost: $330/camper, incremental 25% discount for siblings
Scholarships and sponsorships are available, reach out to the contact below for more information)
Additional Information: Participants should bring a water bottle, weather appropriate clothing, and sunscreen for working outdoors in the sun. Snacks, lunch, and beverages will be provided.