About MESO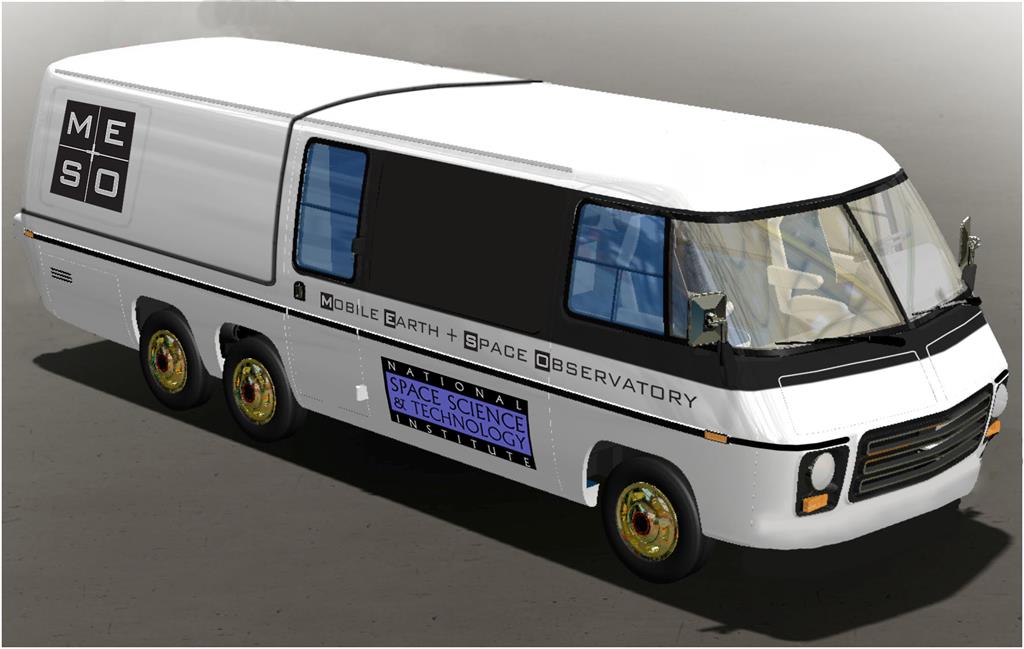 MESO, the Mobile Earth + Space Observatory, is an environmental and space science laboratory outfitted with hands-on educational and research instrumentation supporting activities focused on weather, climate, astronomy and renewable energy. The goal for this 'science center on wheels' is to engage the public in scientific inquiry and allow them to engage with authentic science first-hand, experience what it means to be a scientist, and have a realistic exposure of the STEM (Science, Technology, Engineering and Math) pathway.
MESO deploys to schools and communities for a day or a week at a time. Participants explore the process of science, and in-depth scientific concepts. Scientists-educators engage people directly with scientific tools such as solar and celestial telescopes, spectroscopy, infrared cameras, augmented reality sand table, gravity wells, and much more! Programs and activities are inquiry based with an emphasis on getting participants hands on scientific equipment!
Our Mission & Vision
Our vision is to engage and excite students, teachers, researchers, and the public in science and technology through the exploration and understanding of our environment and Universe.
Our mission is to engage participants in scientific inquiry and allow them to experience first hand what it is to be a scientist, to use scientific instruments and to make observations of our world.
Visit Our Facebook Page for Upcoming Events