Latest News
Aug 16th 2017 - We've completed construction on the MESO and it's on it's way to Sutton, Nebraska for the solar eclipse on August 21st.
Aug 16th 2017 - MESO featured in the Colorado Springs Gazette. View online HERE
Aug 15th 2017 - Solmirus hosted a MESO Open house for the public to see the MESO before our first deployment!
About MESO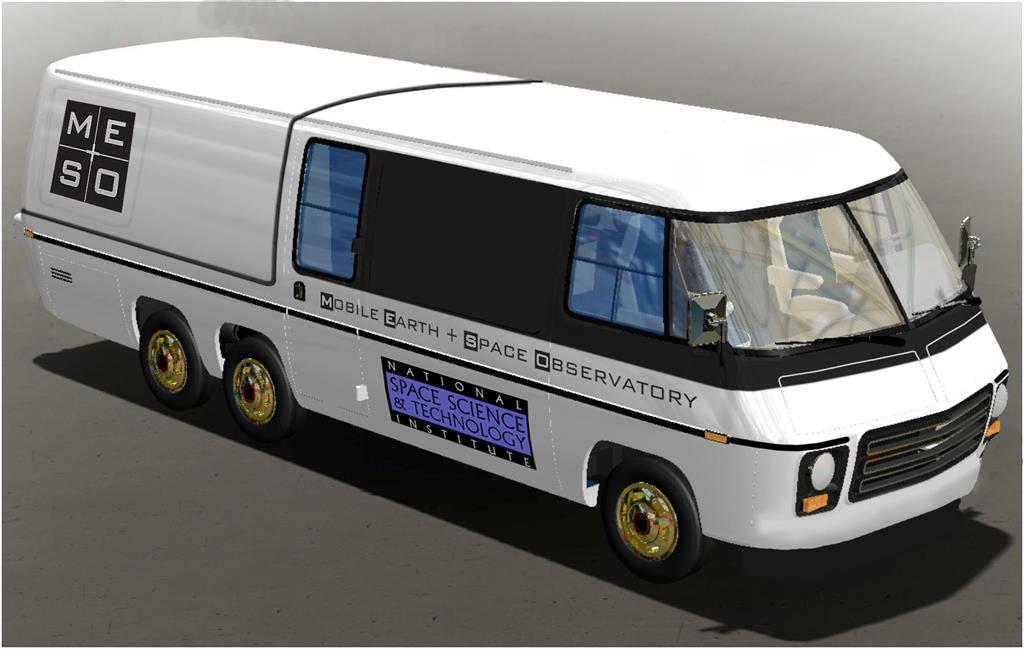 MESO will also include a weather station, weather balloon, photovoltaic panels, and satellite connectivity for remote tasking of the telescope, along with a transportable planetarium, digital globe, and curriculum Developed in collaboration with other like-minded organizations, and educate the general public at events throughout Colorado. A fleet of mobile labs is envisioned which will expand our outreach to additional schools. When fully realized, MESO will ignite sparks in students throughout the Pikes Peak region and beyond to pursue studies and seek careers in STEM disciplines meeting the technology workforce demands of Colorado and our nation.